CamelCase Calendar Playground
This unlocked playground file illustrates a handful of the many ways in which a Claris FileMaker/FullCalendar integration can be customized to suit the specific needs of each use case.
Inspired by true events.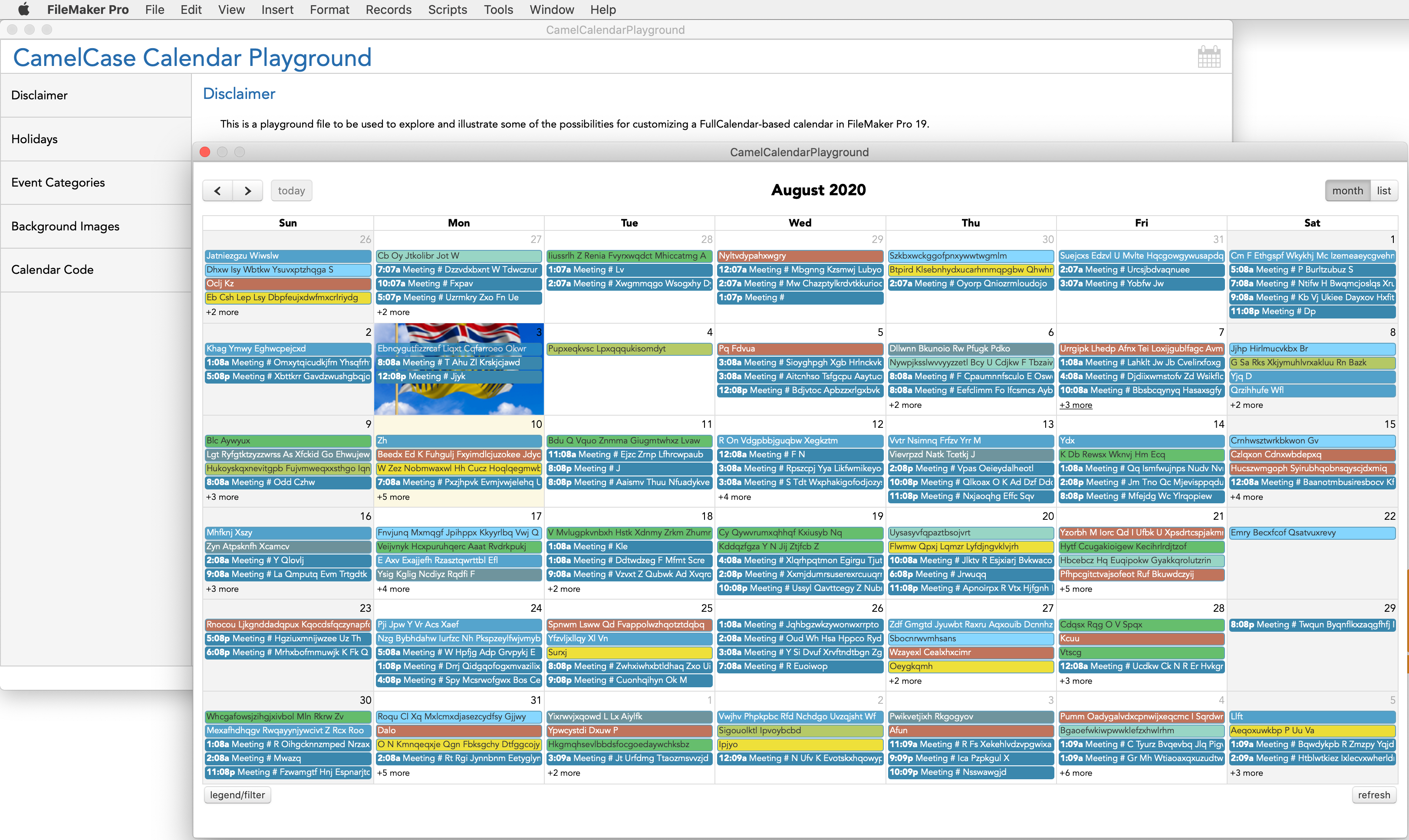 Developing FileMaker with FileMaker - On the FileMaker Internal Use of XML
This is a topic we've been passionate about for a very long time, and given several presentations through the years. Below are the PDFs for the presentations given in 2019 at the Scandinavian and Spanish FileMaker conferences that year. We're happy to not that a lot has already changed, not least with the introduction of features like Add-Ons in FileMaker 19, but we think the fundamentals remain valid and relevant.
Developing FileMaker with FileMaker - On the FileMaker Internal Use of XML
Programar FileMaker con FileMaker Sobre los múltiples usos de XML al interior de FileMaker